COMMERCIAL SKIP HIRE
Stick to your deadlines with professional skip hire.
Save time and money
At SW Skips, we understand that downtime can cost a business or an individual a huge amount as they are having to wait around for a skip to be delivered. Don't get hung up on slow skip hire delivery again! South Wales Skips are available 6 days a week, offering our range of professional services. Give our team a call before 12pm and we'll be able to arrange same-day delivery!
Some of the best prices on skip hire, all from a reliable company, offering skip hire in Cardiff & all over South Wales.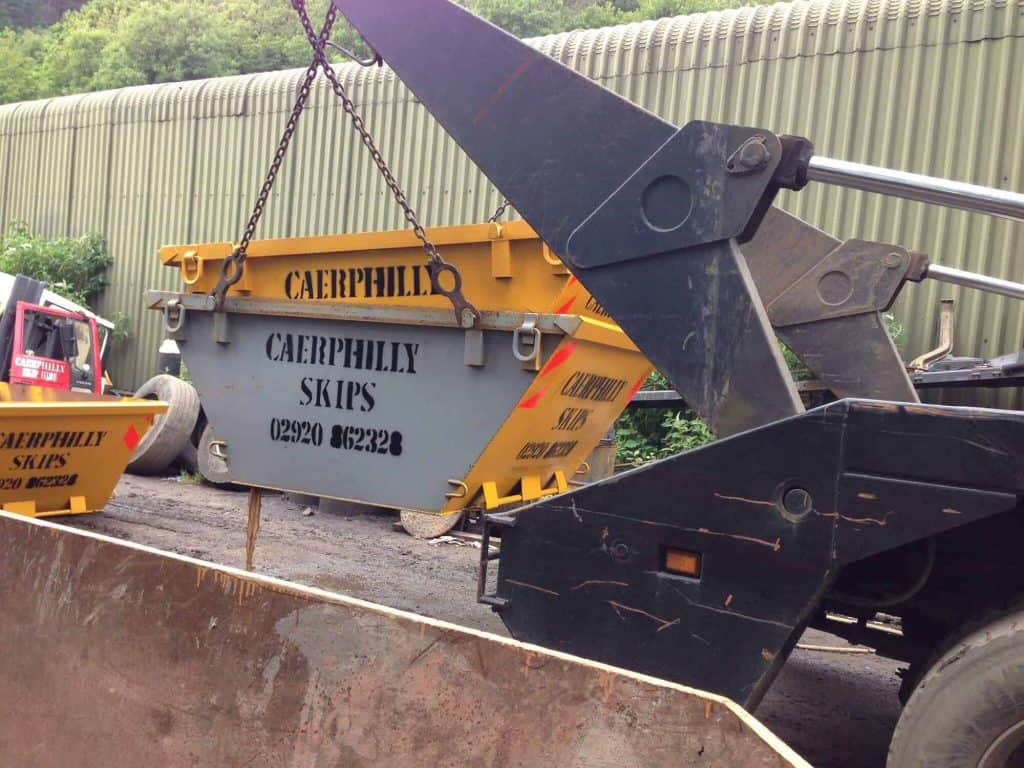 Choosing The Right Skip For You
If you are looking at a skip for a new renovation project or just some general home improvement you're having done, SW Skips can help. We provide both commercial and domestic skip hire at an affordable price, making it suitable for everyone.
At South Wales Skips, we offer a 24 hour service, 6 days a week whilst providing a same-day response if you call us before 12pm. (Subject to availability)
With years of experience and expertise, you can rest assured knowing our service is second to none. The quality we bring to the industry speaks for itself. If you are looking for professional skip hire, give our team a call today!
8 Yard Skips
This skip is often called the builder's skip. It's outstanding in order to remove building waste material. This skip has the capacity to carry a serious load but it needs a permit to put in front of a building or on the road. We are able to organise and complete the documentation for you.
12 Yard Skips
The maxi skip is good for heavy items and lots of waste material. We arrange for on- highway permits for all our clients without having commission charged, and that is a significant incentive because it helps you to save time.
Roll-on Roll-off Skips
This can be the most effective skip for a massive building project, site clearance and extensive home remodelling. The titan of skips are equipped for a very massive load and it offers long-term convenience. South Wales Skips provides a permit for this large skip for on- street reasons.
Some of the best prices on skip hire, all from a reliable company, offering skip hire in Cardiff & all over South Wales.
Enclosed Skips
These include easy load skips and covered skips. They are built to fulfil particular preferences for example privacy, safety as well as simple filling for major objects. They come in all sizes despite their distinctive style and design.
All our skips can be hired both long-term and short-term or wait and load depending on your preferences. If you need a permit to have the skip on the road, South Wales Skips will help with this at no extra cost.