LOOKING FOR THE BEST SKIP HIRE IN SOUTH WALES
You've come to the right place.
Not only do we have a range of skip sizes available, we can also handle getting the permit for your skip from the local authority. If you live in a property where storing a skip isn't an option, we provide a wait and load service that gives people a solution to get rid of their waste.
South Wales Skip Hire (part of Caerphilly Skips) have years of experience behind them, offerings a wide range of services to both domestic and commercial customers across Cardiff & South Wales. If you're interested in booking a skip for your needs today, give us a call!
Some of the best prices on skip hire, all from a reliable company, offering skip hire in Cardiff & all over South Wales.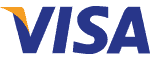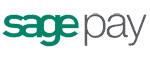 Registered as a limited company in England and Wales under company number: 06940313
High Quality Service
We want to provide a high-quality service ensuring that our customers are getting value for their money as no one likes feeling they're out of pocket. We ensure that our service is cost-effective, refining our services so that our customers are getting a service they would be happy to recommend!
Our team of highly trained drivers ensure swift delivery & collection of all skips, making sure they're not delaying your clear out/construction site since we know time is money! We know that delays are costly especially in construction/trade scenarios, so we work hard to ensure that our drivers are on time, every time. We guarantee a quick service that is bound to impress, suitable for domestic purposes as well as trade customers too!
Our skips are designed to cater for all needs, whether it's storing trade waste or just general domestic rubbish. We are able to provide a skip that is suited to your needs, ensuring that your waste isn't stored or collected improperly. We're fully regulated & licensed to deal with commercial & domestic waste, assuring you with peace of mind that we're doing a good job!